Overview
Plantar fasciitis is a painful condition affecting the connective tissue that stretches between the heel and the middle of the foot. It is usually caused by overuse, injury or muscular abnormalities. In extracorporeal shockwave therapy, a machine is used to deliver sound waves to the painful area. It is not known exactly how it works, but it is thought that it might stimulate healing of the fascia.
Causes
There are multiple potential causes and contributing factors to plantar fasciitis heel pain. The structure of a person's foot and the way that they walk or run usually play a significant role in the development of plantar fasciitis. Those with an arch that is lower or higher than the average person are more likely to be afflicted. Overexertion and/or participating in activities that a person is not accustomed to also place a person at risk. This can include a heavy workout, a job change, or even an extended shopping trip. Additionally, inappropriate shoes are also often a factor. Exercising in shoes that are worn out or don't have enough support and/or wearing inexpensive, flimsy or flat-soled dress or casual shoes are common culprits. In warm climates, such as here in Southern California, people who wear flip-flop sandals or even go barefoot throughout the year increase their chances of developing heel pain. Many athletes and weekend warriors develop heel or arch pain from over-exertion during running or other sports. People who work at jobs that involve long periods of standing, such as grocery checkers, cashiers, warehouse workers, postal workers, and teachers are more susceptible as well. Adults of all ages can develop plantar fasciitis. Heel pain in children is usually caused by a different type of condition.
Symptoms
Patients experience intense sharp pain with the first few steps in the morning or following long periods of having no weight on the foot. The pain can also be aggravated by prolonged standing or sitting. The pain is usually experienced on the plantar surface of the foot at the anterior aspect of the heel where the plantar fascia ligament inserts into the calcaneus. It may radiate proximally in severe cases. Some patients may limp or prefer to walk on their toes. Alternative causes of heel pain include fat pad atrophy, plantar warts and foreign body.
Diagnosis
During the physical exam, your doctor checks for points of tenderness in your foot. The location of your pain can help determine its cause. Usually no tests are necessary. The diagnosis is made based on the history and physical examination. Occasionally your doctor may suggest an X-ray or magnetic resonance imaging (MRI) to make sure your pain isn't being caused by another problem, such as a stress fracture or a pinched nerve. Sometimes an X-ray shows a spur of bone projecting forward from the heel bone. In the past, these bone spurs were often blamed for heel pain and removed surgically. But many people who have bone spurs on their heels have no heel pain.
Non Surgical Treatment
The following recommendations are appropriate. Wear shoes with adequate arch support and cushioned heels; discard old running shoes and wear new ones; rotate work shoes daily. Avoid long periods of standing. Lose weight. Stretch the plantar fascia and warm up the lower extremity before participating in exercise. For increased flexibility, stretch the plantar fascia and the calf after exercise. Do not exercise on hard surfaces. Avoid walking barefooted on hard surfaces. Avoid high-impact sports that require a great deal of jumping (eg, aerobics and volleyball). Apply ice for 20 minutes after repetitive impact-loading activities and at the end of the day. Limit repetitive impact-loading activities such as running to every other day, and consider rest or cross-training for nonrunning days.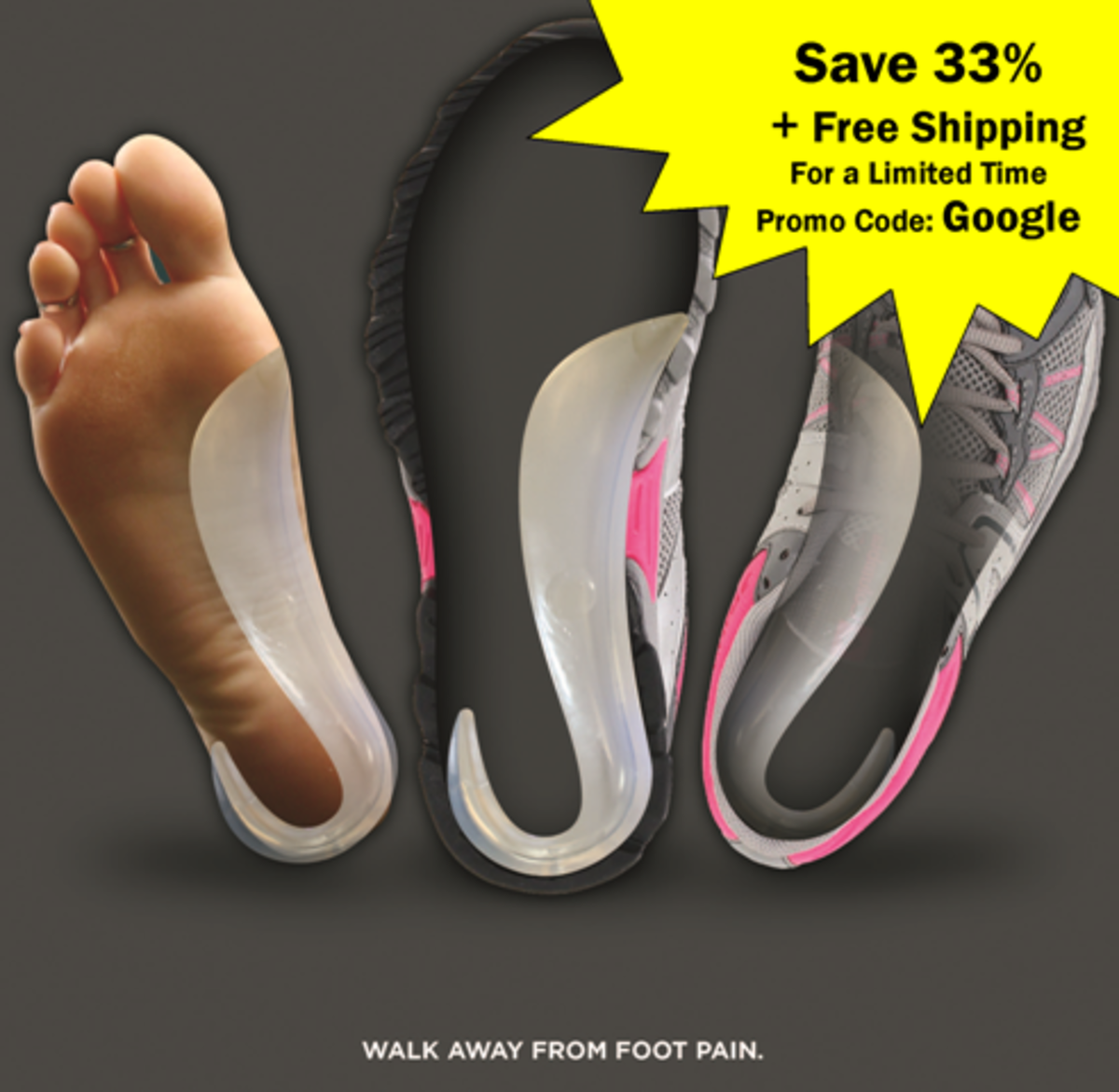 Surgical Treatment
In unusual cases, surgical intervention is necessary for relief of pain. These should only be employed after non-surgical efforts have been used without relief. Generally, such surgical procedures may be completed on an outpatient basis in less than one hour, using local anesthesia or minimal sedation administrated by a trained anesthesiologist. In such cases, the surgeon may remove or release the injured and inflamed fascia, after a small incision is made in the heel. A surgical procedure may also be undertaken to remove bone spurs, sometimes as part of the same surgery addressing the damaged tissue. A cast may be used to immobilize the foot following surgery and crutches provided in order to allow greater mobility while keeping weight off the recovering foot during healing. After removal of the cast, several weeks of physical therapy can be used to speed recovery, reduce swelling and restore flexibility.
Prevention
Plantar fasciitis can be a nagging problem, which gets worse and more difficult to treat the longer it's present. To prevent plantar fasciitis, run on soft surfaces, keep mileage increases to less than 10 percent per week, and visit a specialty running shop to make sure you're wearing the proper shoes for your foot type and gait. It's also important to stretch the plantar fascia and Achilles tendon.